Tuesday, December 18, 2007
Posted by

mylittlefairytales
at 11:13 AM
1 comment:

Monday, December 17, 2007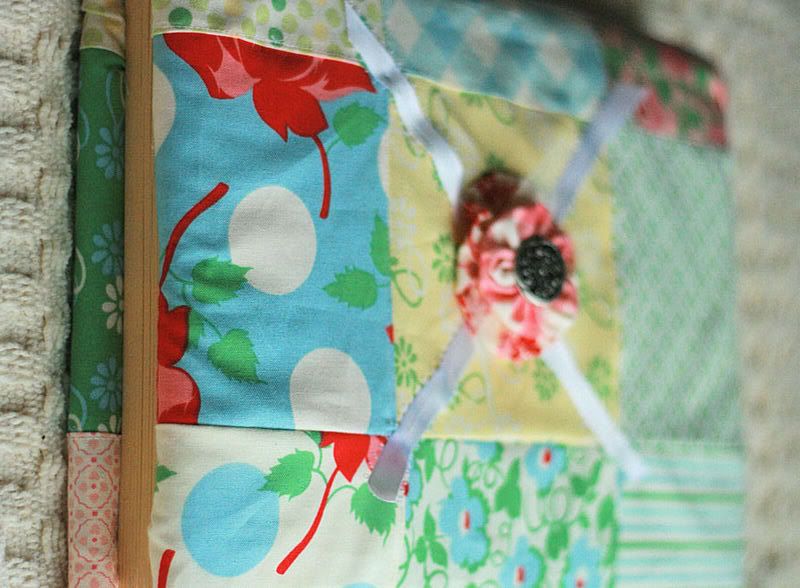 Look what I did with my surprise charm pack from the wonderful
Jen at FabricBliss!
I was so happy to see it smiling out at me with my last order from her fab store as I was dreaming up this handmade gift for my MIL...it came at the perfect time...THANK YOU JEN!!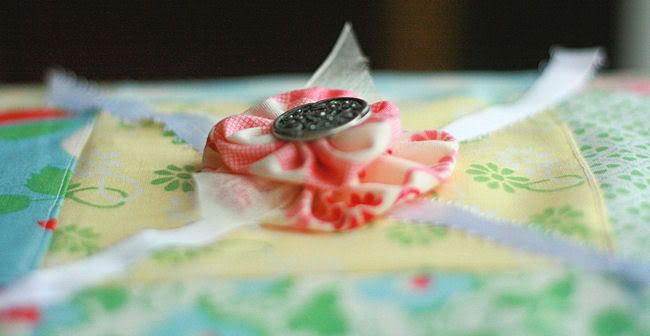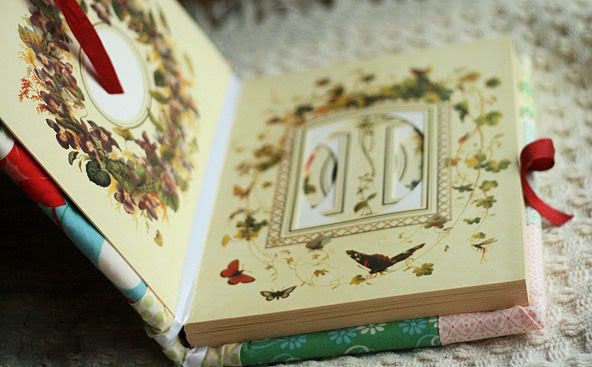 Posted by

mylittlefairytales
at 11:44 AM
No comments:

Tuesday, December 11, 2007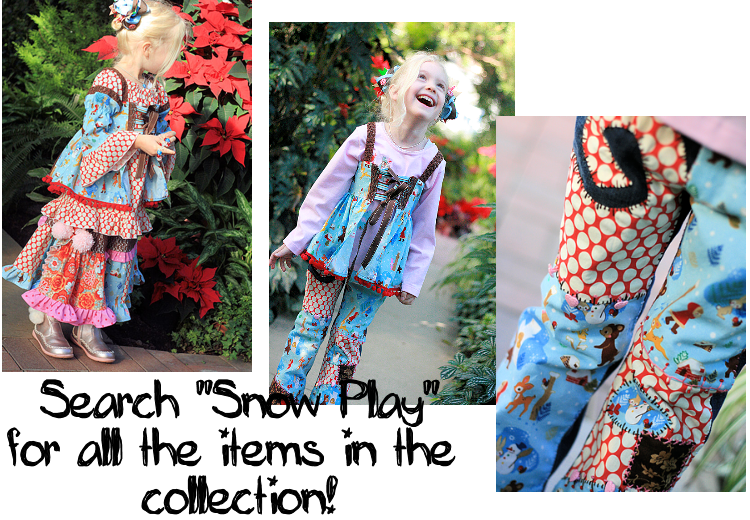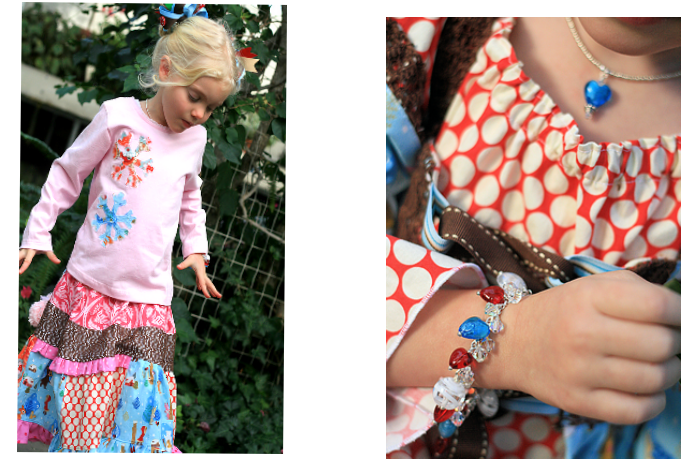 I had such fun collaborating with
Kirsten of
Winipoo Jewels
and Rachel of
MyDeepBlueC
on these
Snow Play sets!
Both of these girls' work is just amazing and detailed!
This is possibly one of my favorite Japanese Import fabrics ever..so vibrant and adorable, and I mixed it up with a few lovely European fabric including the TDF German Corduroy that I sooooo love!
On a personal note, we have already seen Santa, and done some Christmas shopping...and I've even whipped out the mixer to attempt some baked goods! I have to admit I am not a baker....I can CREATE many non-baked good items out of thin air and love every second of it....but baking is NOT my "cup of tea." I despise it actually. After a round of homemade peppermint patties and 2 batches of less than terrific cookies, I am DONE with my holiday baking. Hours of making a mess in a kitchen all for something that is going to be gobbled up and vanished just isn't fun for me. My husband was laughing to see my 2 "big" kids....and me...and every bare patch of counter space imaginable...covered in goo...and me outwardly admitting that yes...I "hate" baking. Merry Christmas all and let your cookies and baked goods be better than mine!
Posted by

mylittlefairytales
at 11:13 AM
5 comments: